SUNNYVALE, CALIFORNIA. For Immediate Release. By Cody Salfen. As reported by NBC Bay Area, yesterday at approximately 4:00pm, 22-year-old Mesuit Guler allegedly took his two-week-old-infant-child from a Helen Avenue residence in Sunnyvale after Guler was involved an argument with the baby's mother. A statewide Amber Alert has been activated and police are seeking any and all information as to the whereabouts of the infant and/or Mesuit Guler. According to NBC Bay Area, San Diego police have reported they spotted Guler's GMC Envoy on at least two occasions within the City of San Diego. For more information, please see the full text of the article from NBC Bay Area (below).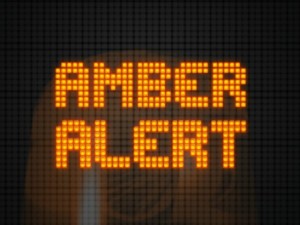 An Amber Alert was issued after a 22-year-old father, Mesuit Guler, allegedly took his newborn, Henry Guler-Romero, after a fight with the baby's mother in the 900 block of Helen Avenue around 4 p.m. Tuesday, according to the CHP. Police said the father's SUV was spotted in San Diego. Bob Redell reports.

San Diego police on Wednesday told NBC Bay Area that they spotted a suspects tan GMC Envoy twice in their city, after a  newborn baby boy was taken from a Sunnyvale apartment complex, prompting an Amber Alert. On Wednesday morning, San Diego police confirmed the suspect's cell phone signal was detected near Interstate 805 and Balboa Avenue around 11:55 p.m. Tuesday.And the CHP received a report just after 2 a.m. on Wednesday that an SUV with the same license plate number was spotted Tuesday between 9 p.m. and 10 p.m. in the Hillcrest area, which is about three miles from downtown San Diego.

The 22-year-old father, Mesuit Guler, allegedly took his newborn, Henry Guler-Romero, after a fight with the babys mother in the 900 block of Helen Avenue around 4 p.m. Tuesday, according to California Highway Patrol Officer Peter Van Eckert.

The baby is anywhere between two weeks and one-month-old.Guler told the babys mother he was leaving the state with Henry. And police say Guler has made previous threats to harm himself and Henry.Sunnyvale police didnt issue an Amber Alert until at least 1 a.m., and notification about the boy didnt appear on the National Center for Missing and Exploited Children until 2 a.m. At 7 a.m. on Wednesday, the CHP issued photographs of the van, baby and father, who is described as six feet tall and weighing 120 pounds. He is also of Turkish descent.

via Fathers GMC in San Diego, After Amber Alert Issued for 1-Month-Old Baby | NBC Bay Area.
By Cody Salfen. Cody Salfen is a licensed private investigator in California and currently owns an operates Cody S Investigations (www.CodySInvestigations.com) – A Private Investigation and Private Detective Agency serving clients throughout Northern California and Southern California. Visit the official Cody S Investigations website at www.CodySInvestigations.com or www.CodyPI.com. To speak with a member of the Cody S Investigations private investigation staff, call the Cody S Investigations private detective staff at 415.932.9278 or 408.313.0109. Cody S Investigations provides a wide array of private investigation services in San Francisco, the surrounding areas, and investigative services throughout the State of California.
Cody Salfen is a member of the California Association of Licensed Investigators, the Professional Investigators Association of California, the California Defense Investigators Association, the National Council of Investigation and Security Services, and the World Association of Detectives. In addition, Cody founded and operates Cody S & Associates, Inc. (www.CSI-Legal-Services.com) a security training, firearms training, security consulting, and CA Dept. of Justice and FBI approved Live Scan Fingerprinting Services.
DISCLAIMER: All materials, content and posts contained on this website are the intellectual property of Cody S Investigations and may not be copied, reproduced, distributed or displayed without the express written permission of Cody S Investigations. Cody S Investigations does not warrant, either expressly or implied, the accuracy, timeliness, or appropriateness of the information contained in any posting. Further, Cody S Investigations disclaims any responsibility for content errors, omissions, or infringing material and disclaims any responsibility associated with relying on the information provided on this website. Cody S Investigations is NOT a law firm and therefore cannot provide legal advice. As such, any information contained herein is not legal advice and should not be construed as legal advice. It is merely an opinion.