SANTA CRUZ, CA. For Immediate Release. By Cody Salfen. A high-level Google engineer and executive is dead. A 26-year-old known prostitute is in custody in Santa Cruz – held on $1.5 million bail for several charges, including manslaughter. Authorities alleged they have video footage of the interaction between Alix Tichelman, the prostitute, and Forrest Timothy Hayes, the late Google engineer, in the moments before, during, and just after the death of Hayes on his yacht in the Santa Cruz Harbor. The surveillance footage from the yacht allegedly shows Tichelman injecting Hayes with heroin and Hayes losing consciousness shortly thereafter. From there, Tichelman steps over Hayes' unconscious body, finishes off a glass of wine, and leaves. Apparently Hayes, a married man and father of five, had an ongoing "pay for sex" relationship with Tichelman.
**WARNING** Some of the photos and posts referenced in this article contain graphic subject matter that is not suitable for children and some people may find the photos and posts offensive.** Cody S Investigations has obtained various photographs and Facebook posts of and by Tichelman. Some of the Facebook posts depict a person with potentially homicidal thoughts.
On June 28, 2014, Alix Catherine Tichelman writes: "It's really nice to talk with someone about killing sprees and murdering people in cold blood…and they love it too. No judgment. Yay! Fuck all of that positivity bullshit. Take a look around you. Life is hard and then you die."
On July 1, 2014, Alix Catherine Tichelman references that she has a concealed weapons permit in the State of Georgia:
ALIX TICHELMAN'S FACEBOOK PROFILE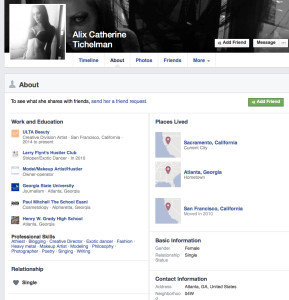 PHOTOS OF ALIX TICHELMAN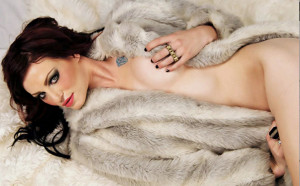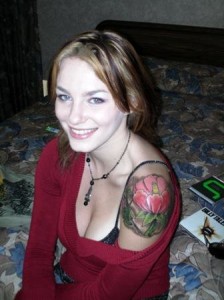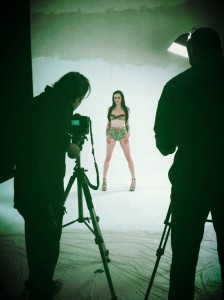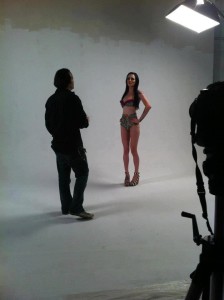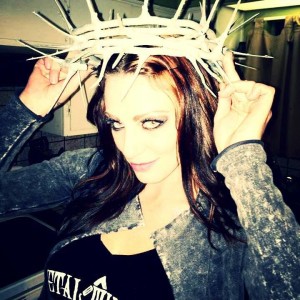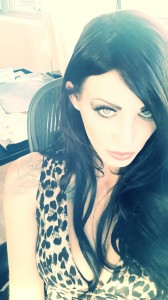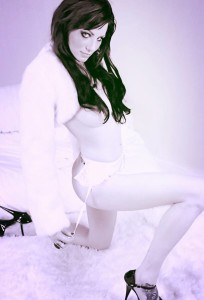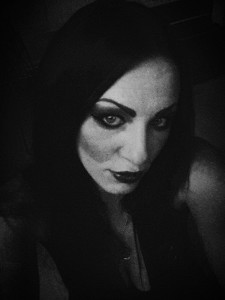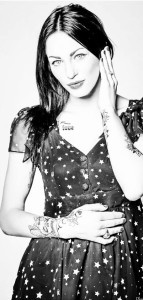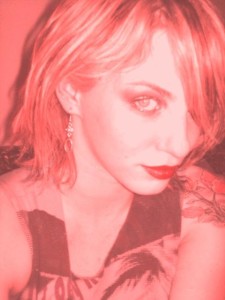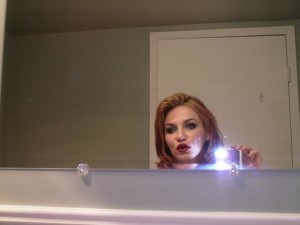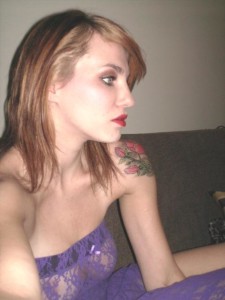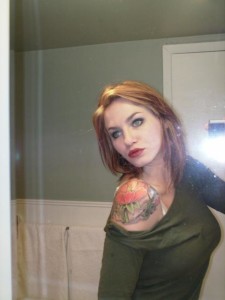 A woman police describe as a high-end prostitute has been arrested on suspicion of murder after allegedly injecting heroin into a tech executive on his yacht in Santa Cruz and leaving him to die when he overdosed. The suspect, Alix Catherine Tichelman, was charged with seven crimes, including manslaughter, at the Santa Cruz County Court on Wednesday.

Tichelman's public defender refused comment. Her bail has been set at $1.5 million and she will wait for a week before entering plea.

The Santa Cruz Sentinel reported Tuesday that surveillance video from the boat shows 51-year-old Forrest Timothy Hayes losing consciousness.

Investigators said the 26-year-old from Georgia made no effort to help Hayes, and instead gathered her belongings and even gulped a glass of wine before leaving.

Hayes's body was discovered the next day.

Tichelman was taken into custody last week after being lured back to Santa Cruz County in a prostitution sting.

Police say Tichelman provided heroin for Hayes, a Google executive, while they were aboard the 50-foot yacht.

According to Hayes's obituary, he was a married father of five who had worked as an engineer at Silicon Valley tech companies, including Google, Apple and Sun Microsystems.

(Read the full text of the article Associates Press writer Riya Bhattacharjee and NBC Bay Area's Bob Redell – CLICK HERE)

via Prostitute Accused of Killing Silicon Valley Exec on Yacht in Santa Cruz Harbor: Police | NBC Bay Area.
By Cody Salfen. Cody Salfen is a California licensed private investigator and currently owns an operates Cody S Investigations (www.CodySInvestigations.com) – A California Private Investigation and Private Detective Agency. Visit the official Cody S Investigations website at www.CodySInvestigations.com or www.CodyPI.com. Alternatively, to speak with a member of the Cody S Investigations private investigation staff, you can call the Cody S Investigations San Francisco private detective staff at (415) 932.9278 or (408) 313.0109. Cody S Investigations provides a wide array of private investigation services in San Francisco, the surrounding areas, and investigative services throughout the State of California. This includes wrongful death investigations, criminal investigations, missing persons investigations, human trafficking investigations, prostitution related investigations, and more.
Cody Salfen is a member of the California Association of Licensed Investigators, the Professional Investigators Association of California, the California Defense Investigators Association, the Professional Investigators Association of California, the National Council of Investigation and Security Services, and the World Association of Detectives. In addition, Cody founded and operates Cody S & Associates, Inc. (www.CSI-Legal-Services.com) a security training, firearms training, security consulting, and CA Dept. of Justice and FBI approved Live Scan Fingerprinting Services.
DISCLAIMER: All materials, content and posts contained on this website are the intellectual property of Cody S Investigations and may not be copied, reproduced, distributed or displayed without the express written permission of Cody S Investigations. Cody S Investigations does not warrant, either expressly or implied, the accuracy, timeliness, or appropriateness of the information contained in any posting. Further, Cody S Investigations disclaims any responsibility for content errors, omissions, or infringing material and disclaims any responsibility associated with relying on the information provided on this website. Cody S Investigations is NOT a law firm and therefore cannot provide legal advice. As such, any information contained herein is not legal advice and should not be construed as legal advice. It is merely an opinion.